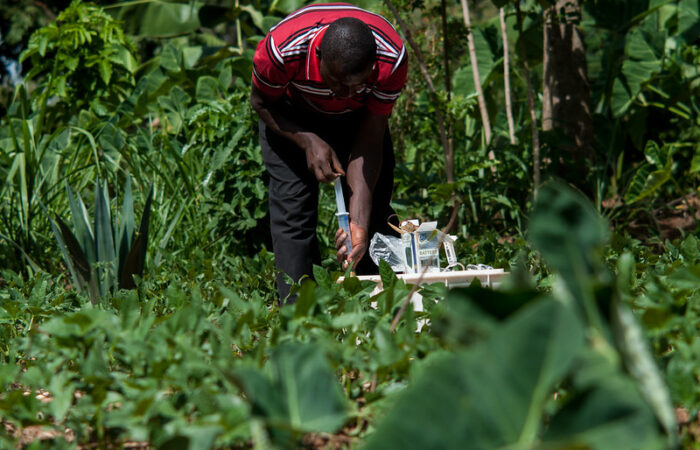 Recent research published ahead of the UN New York Climate Summit helps guide discussions on managing soil carbon.
Soil organic carbon (SOC) protection and sequestration in agriculture could contribute to the greenhouse gas (GHG) mitigation needed to achieve the 2050 global policy targets. According to some estimates, 18 to 38 billion tons of carbon could be stored in croplands globally over the next 20 years by implementing best practices for soil organic carbon sequestration.
However, it is difficult to be confident about these numbers until we have more evidence of what is possible. This research highlight summarizes several key publications that scientists affiliated with the CGIAR Research Program on Climate Change, Agriculture and Food Security (CCAFS) and partners have recently co-authored. The findings put forward by these publications could help decision-makers  better manage policy ambition, emission trade-offs, measurement, reporting and verification (MRV) options, and achieve large scale impacts for soil carbon sequestration.
Written by Lini Wollenberg and Lili Szilagyi (CCAFS)
Photo: ©2016CIAT/GeorginaSmith