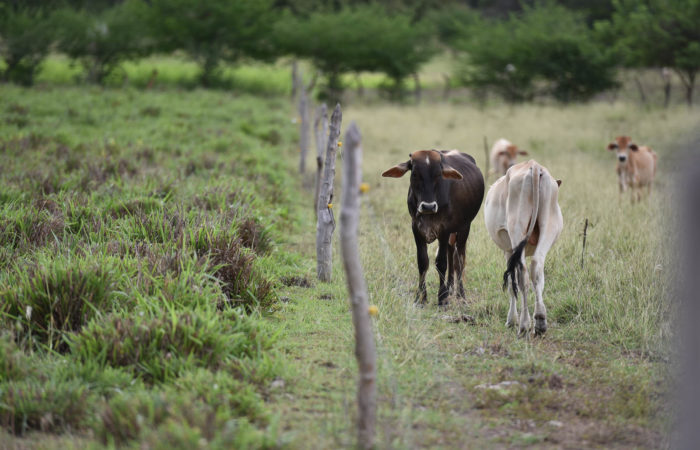 Exchange on measurement, reporting and verification systems for greenhouse gas emissions in the livestock sector identifies innovations and remaining challenges.
The livestock sector in Latin America is transitioning to low-emission systems, in some cases through financing for Nationally Appropriate Mitigation Action (NAMA) projects. While demonstrating progress at both project and national levels is needed to meet climate finance and national reporting requirements, linking information flows across subnational and national levels remains a challenge in many countries.
To help surmount this challenge, CCAFS, the Global Research Alliance on Agricultural Greenhouse Gases (GRA) and the Food and Agriculture Organization of the United Nations (FAO) are working with experts from across the globe to identify cost-effective and technically sound measurement, reporting, and verification (MRV) systems, as well as guidance, tools, and platforms that support them.
At a side event during the 2018 Bonn Climate Change Conference, experts from Brazil, Guatemala, and Uruguay shared their experiences developing MRV systems for livestock NAMA projects at the local level and elaborated on how this information could inform NAMAs and Nationally Determined Contributions (NDCs) going forward.
Continue reading here.