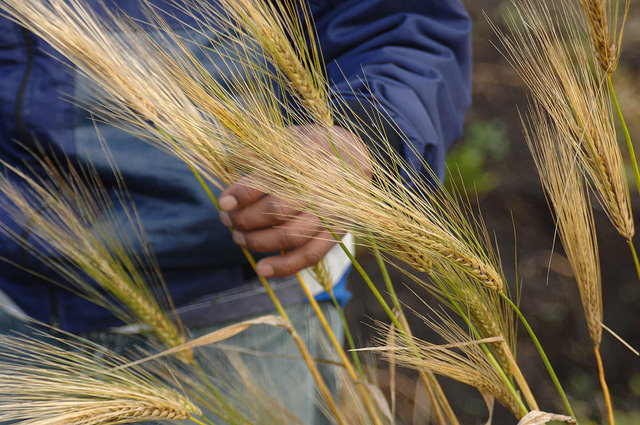 New tool provides guidance and resources for assessing and disclosing emissions from agricultural production.
The vast majority of greenhouse gas emissions from food companies come from agricultural production, yet few companies assess and disclose these emissions. And even fewer companies set targets to reduce emissions from agriculture. Today, CCAFS, Ceres, and CDP released a report that aims to help companies improve disclosure and mitigation of supply chain emissions in the food sector.
The report describes select tools and methods for managing and disclosing supply chain (also called Scope 3) emissions generated by food system suppliers. Scope 3 emissions include emissions from agricultural production, such as fertilizer use, and associated land-use change, including deforestation.
Photo credit: Luis Alfonso Ortega (Ecohabitats)