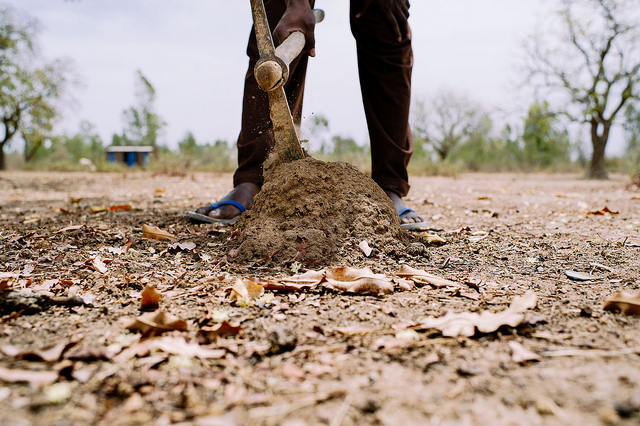 Africa's soils are under threat, especially due to climate change. But improved practices that conserve and maintain soils for future food and nutrition needs are taking root.
Leaders in the agricultural sector from across Africa gathered to support the movement From Science to Action on 13 November 2016, at an event scheduled in collaboration with the Government of Morocco's "Adaptation of African Agriculture" or "AAA" initiative at the UN Climate Talks in Marrakech. The "AAA" founders identified sustainable and resilient soil management as a fundamental element in food system and one of three areas requiring immediate action.
"Nutrient and soil organic matter depletion and soil erosion worsen the effect of climate change and decrease farmer resilience," Rob Bertram, Chief Scientist for the United States Agency for International Development (USAID) Bureau of Food Security, explained in the plenary session of the event. "We have to increase crop productivity in Africa, or else agricultural expansion is just spreading poverty."
Dr. Rachid Mrabet, research director of the National Institute for Agricultural Research (INRA) of Morocco, pointed out key threats to soil in Africa, including erosion, loss of soil organic carbon, and nutrient inbalance. "We need to go from the degradation spiral to the sustainability spiral," he said.
Professor Tekalign Mamo, laureate of the 2016 IFA Norman Borlaug Award, distinguished soil scientist and former Ethiopian State Minister of Agriculture, sought to emphasize that soil is at the base of our agricultural system and is not to be overlooked in a sessions focused in soils. He said, "Soil is a non-renewable resource that is facing danger of extinction."
Continue reading here