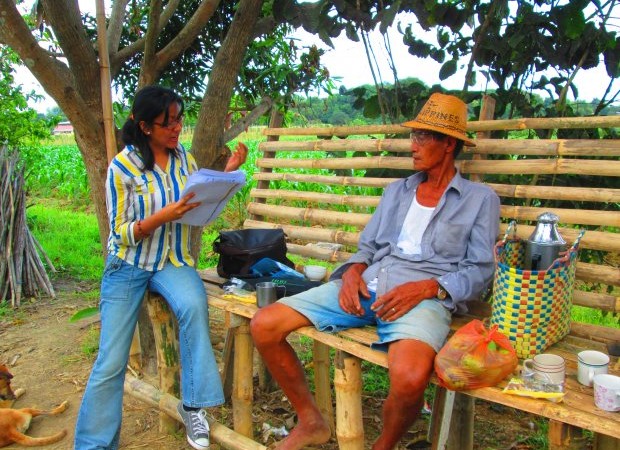 The recent closing down of the Angat Dam in Central Luzon, Philippines, one of the sources of irrigation water to rice farmers in the province, was triggered by low water levels in the reservoir due to a long dry season with scant rainfall over recent months. This event underscores the value of water saving irrigation techniques—even in an environment that typically receives ample rainfall over the entire year—to cut water demand in irrigated rice without affecting yield.
Water supply to about 27,000 rice farmers in Central Luzon in the Philippines was cut off due in part to decreasing water levels at Angat Dam, bringing attention again to the need for everyone to save water even for growing rice, the 'thirstiest' of all crops.
"El Niño conditions are predicted to evolve over the coming months, which would mean shorter periods of rain and less rainfall even in the coming rainy season," said Reiner Wassmann, head of IRRI's climate change research. "Water shortage at the Angat-Maasim River Irrigation System (AMRIS), of which Angat Dam is the main water source, is anticipated, as water available for irrigation has gradually decreased over recent years and the Philippines has been experiencing a really dry season this year," said Dr. Wassmann. 
Water use in producing rice can be cut down by as much as 25% using a simple irrigation technique called alternate wetting and drying or AWD. 
AWD was developed by the International Rice Research Institute and is now being introduced to farmers across Asia. IRRI and its partners have high hopes for the technology, as it typically takes 2,000 liters of water to produce a kilogram of paddy (unmilled rice). AWD can save up to 500 liters of water per kilogram of rice. Continue reading.