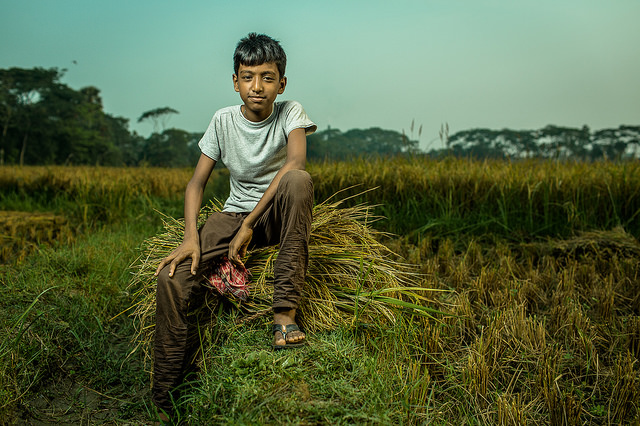 In Bangladesh, agricultural development practices that increased water and nutrient efficiency in irrigated rice contributed to increased yields, climate resilience and greenhouse gas mitigation.
Irrigated rice represents at least 10-12% of all greenhouse gas emissions from agriculture. 28 Parties – including Bangladesh, China, and Vietnam – pledged to reduce emissions in rice as part of the global agreement on climate change adopted by the United Nations Framework Convention on Climate Change (UNFCCC). With the conclusion of COP 22, the "COP of Action", country leaders are now seeking practical innovations and solutions to meet both their mitigation commitments and food security goals.
Development practitioners and technical experts have the opportunity to contribute to climate change adaptation and mitigation goals. Many agricultural development projects are already in action, providing solid evidence of mitigation co-benefits in the irrigated rice sector.
Read more here