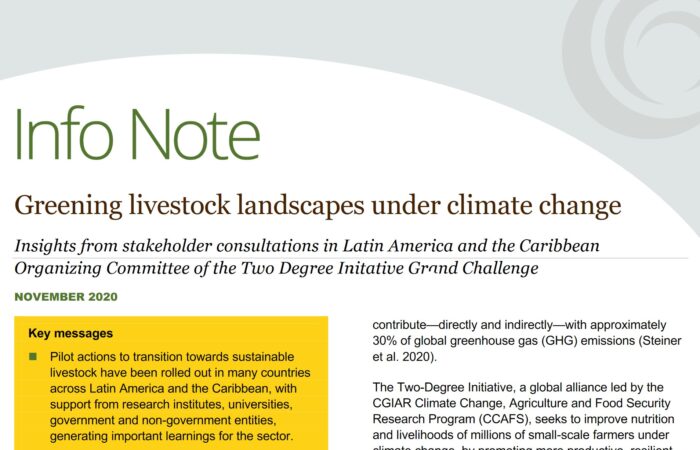 Key messages
– Pilot actions to transition towards sustainable livestock have been rolled out in many countries across Latin America and the Caribbean, with support from research institutes, universities, government and non-government entities, generating important learnings for the sector.
– Collaboration with private actors— especially farmer groups and associations—are being formed to scale initiatives for low-emission meat and dairy value chains.
– Many existing farm and landscape management initiatives at national and sub-national levels— including context-adapted production practices—can deliver valuable knowledge and learnings with relevance for the entire region.
– Monitoring, Reporting and Verification (MRV) of emissions of greenhouse gases needs to be guided by simple, user-friendly and reliable systems. These should allow quantifying climate mitigation and co-benefits by implementing sustainable livestock practices, in line with the level of ambition of the Paris Agreement goals.
– More efforts are needed to improve knowledge and awareness of environmental, social and economic benefits of sustainable livestock practices, to incentivize additional private and public sector investment.