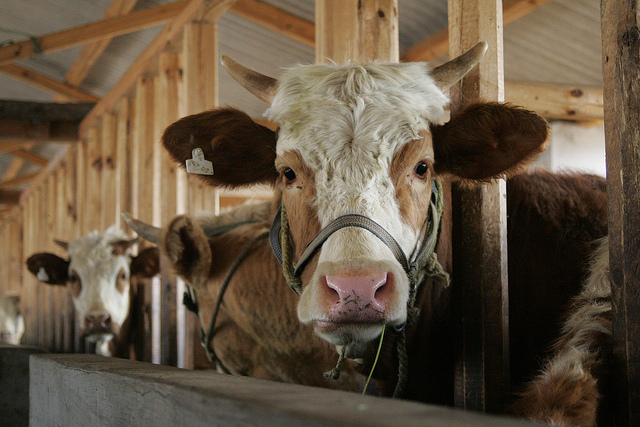 China launches two major research projects in support of private and public sector efforts to mitigate greenhouse gas emissions from livestock.
Already the largest livestock producer in the world, China's livestock sector is booming. And so are emissions: national methane emissions from livestock have increased since 1980.
Policy-makers in China are increasingly concerned with curbing the environmental impacts of livestock, including climate change, and thus have set an ambitious target to reduce carbon dioxide emissions per unit of gross domestic product (GDP) by 18%.
With this goal, Chinese researchers, government officials and companies are working with the CGIAR Research Program on Climate Change, Agriculture and Food Security (CCAFS), the Sino-Dutch Dairy Development Centre (SDDDC), Wageningen University & Research (WUR) and the Global Research Alliance on Agricultural Greenhouse Gases (GRA) to improve:
1. tracking emissions from livestock, and
2. assessment of climate impacts of improved livestock management practices.
Two research efforts are being developed: advanced emission accounting methods (Tier 2) that will enable provincial governments to contribute high-quality data to national reports, and a tool that can assess emissions from improved livestock practices at the dairy farm level.
Photo credit: Stevie Mann (ILRI)