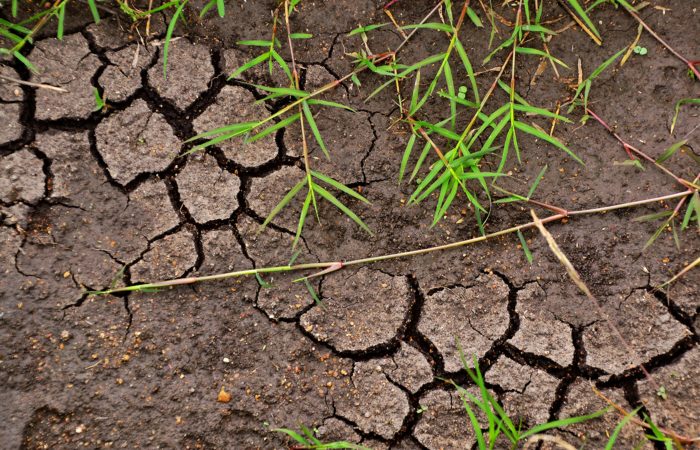 Increasing soil carbon would benefit food security and mitigate climate change, but more research is needed about how to sustainably manage the soil for carbon and other benefits.
Soil carbon – the "carbon beneath our feet" – could help mitigate significant greenhouse gas emissions, while also supporting food production and adaptation to climate change. As such, soil carbon could be crucial to meeting the Paris Agreement goal to limit global warming to below 2 degrees and Sustainable Development Goals related to food security and climate. However, we still lack the knowledge needed to sustainably manage soil for carbon. The global 4p1000 Initiative and recent activities of the Global Soil Partnership are currently rallying effort to overcome this gap.
So what is CGIAR doing on soil carbon and climate change? On June 19, 30 CGIAR scientists, representing seven CGIAR Centers and six CGIAR Research Programs (CRPs), exchanged recent research findings and identified priorities for a future research agenda on soil carbon and climate change. The meeting was hosted by the CGIAR Research Programs (CRPs) on Climate Change, Agriculture and Food Security (CCAFS), Water, Land and Ecosystems (WLE) and Forests, Trees and Agroforestry (FTA).
CGIAR's current soil carbon and climate change work focuses on improving food security and includes:
● Improving understanding of the factors and underlying mechanisms that drive changes in soil carbon and critical soil functions.
● Examining how agronomic practices that improve soil health, agricultural productivity or socio-economic benefits affect soil carbon sequestration, greenhouse gas emissions and climate change adaptation.
● Practices include soil tillage, crop diversification, crop residue management, integrated soil fertility management, agroforestry, biochar, water management, pasture improvement, and use of grasses with biological nitrification inhibition traitsDetermining soil carbon mitigation potentials in different agricultural systems, including temporal and spatial patterns.
● Investigating the relationships among forests, soils, water and climate.
● Analyzing the effects of land use change on soil carbon stocks, including loss of soil carbon through deforestation and land degradation, and the potential for soil carbon sequestration through restoration of degraded soils.
● Assessing the extent of peatland soils globally and estimating current carbon stocks in peatlands.
● Supporting policy to avoid loss of carbon from peatlands, forestlands and wetlands.
● Developing standardized methods and metrics for assessing soil carbon and its dynamics, especially as an indicator of ecosystem health, at plot and landscape scales.
● Facilitating the Land Degradation Surveillance Framework Network, which now has 200 sites and 30,000 reference points in the global tropics, mostly openly accessible data.
Continue reading here.