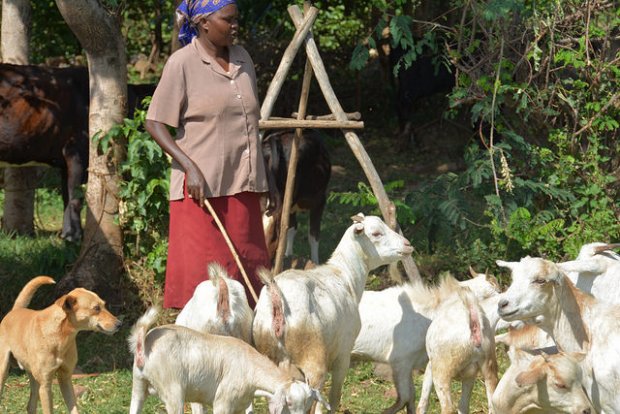 A climate-smart agriculture practice brief on improved ruminant genetics summarizes the state of the science and provides implementation guidance for policymakers and investors.
Improved ruminant genetics increase animals' resilience to climate-related stresses, increases reproductive performance, and – in some countries – could achieve emission reductions of between 11-26% per unit of product, according to a new practice brief written by scientists from the Global Research Alliance's Livestock Research Group and the CCAFS low emissions agriculture flagship. This brief is part of the CSA practice brief series of the Global Alliance for Climate Smart Agriculture (GACSA) Knowledge Action Group.
Written for policymakers and investors, the authors describe how animal breeding can increase livestock productivity and resilience to climate change, while also reducing greenhouse gas emissions intensity. The practice brief focuses on opportunities in developing countries, where the majority of the world's ruminant populations can be found.