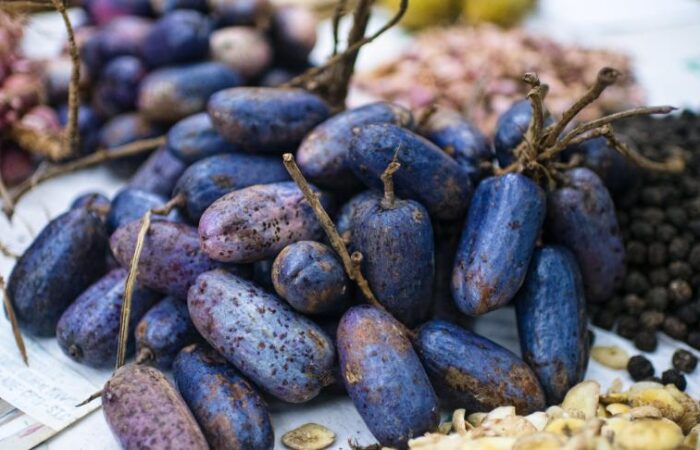 The Agro-Chain Greenhouse Gas Emissions (ACE) Calculator was updated in May of 2021 to include an improved user interface and customization options.
In 2019, Wageningen University and Research (WUR) scientists developed the Agro-Chain Greenhouse Gas Emissions Calculator (ACE Calculator) to identify optimum interventions to reduce food loss and waste (FLW) and GHG emissions along supply chains and for specific products. The calculator estimates the emissions associated with a specific food type and management practice and can help pinpoint high loss locations along the supply chain.
In May 2021, the calculator received a major update that improved the user interface, expanded descriptions of climate impacts along supply chain stages and more input customization features. These improvements will allow users to estimate the climate impact of a food ingredient, and directly compare FLW and climate impacts of two production and supply chains for a product or for different supply chain configurations.
Improved elements now include:
1. The user interface now directly supports the comparison of two different scenarios, allowing users to compare a baseline or business-as-usual scenario to a more sustainable intervention. The differences between the scenarios are also highlighted in the results.
2. A summary has been added for the climate impacts per chain stage, including FLW-associated impacts for both scenarios.
3. Another method for overriding default data by user-values was also added, increasing how the calculator can be customized to fit individual user needs and local situations.
Unlike other emerging datasets and calculators, the ACE calculator allows users to examine different post-harvest practices and their associated emissions and FLW, making it a particularly powerful tool for intervention analysis and development.
The ACE calculator can quantify intervention impacts to improve decision-makers' understanding of trade-offs between food losses and GHG emissions. With the calculator, policymakers and the private sector can identify priorities and set targets for a more sustainable food system.
Read the full blog post here.
Written by Sadie Shelton (University of Vermont)
Photo: Ollivier Girard (CIFOR)